Epsilon M&A Deal Report - Vivera
Transaction Multiples for the Valuation of Private Companies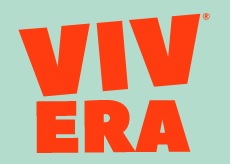 JBS
/
Vivera
Announced Date :
19/04/2021
Type :
Exit ,Acquisition of Majority Stake
Deal Value : Yes
Sector of activity :
Food Producers

>

Food & Beverage Industry

>

Canned, Frozen and Cooked Food
Business Description :
Vivera is the third-largest manufacturer of vegetarian and plant-based meal components in Europe. > Plant-derived meat alternatives includes soy-based burgers, shawarma and garlic kiev. > Offers...
Transaction multiples available
EV/




Sales

EV/




Gross Profit

EV/




EBITDA

EV/




EBIT

Eq/




PBT

P/

E

Price




to Book

Specific
multiple(s)
Historic
Current
| | |
| --- | --- |
| | Multiple available |
| n.s. | Multiple calculated, but not significant |
Source: Epsilon Research / EMAT
Comparable Transactions
Number of EMAT Reports / sub-sector « Canned, Frozen and Cooked Food » = 78
Example of comparable transactions on EMAT (same sub-sector):
| | | | | | |
| --- | --- | --- | --- | --- | --- |
| Date | Acquirer | Target | Country | Multiples | See details |
| 21/04/2019 | Private group led by UI Gestion, Back to Basics | Laboratoire Pierre Caron | Morbihan | ** | 105076 |
| 24/07/2020 | Codilab | Laboratoire Pierre Caron | Morbihan | ** | 105043 |
Source: Epsilon Research / EMAT