Epsilon M&A Deal Report - Ceido (Centre Européen d'Intérêt et de Développement de l'Officine)
Transaction Multiples for the Valuation of Private Companies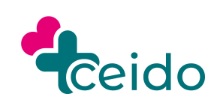 Boticinal
/
Ceido (Centre Européen d'Intérêt et de Développement de l'Officine)
Announced Date :
02/10/2022
Type :
Acquisition of Majority Stake
Deal Value : Yes
Target :
Ceido (Centre Européen d'Intérêt et de Développement de l'Officine)
Sector of activity :
Pharmaceuticals & Cosmetics R&W

>

Retail and Wholesale ('R&W')

>

Drugs Retailers
Business Description :
Founded in 1988 by pharmacists, CEIDO is a pharmacy network. > Offers to its members the following services: referencing; central purchasing; data platform; brokerage. > Network of 131 pharmacies...
Transaction multiples available
EV/




Sales

EV/




Gross Profit

EV/




EBITDA

EV/




EBIT

Eq/




PBT

P/

E

Price




to Book

Specific
multiple(s)
Historic
Current
| | |
| --- | --- |
| | Multiple available |
| n.s. | Multiple calculated, but not significant |
Source: Epsilon Research / EMAT
Comparable Transactions
Number of EMAT Reports / sub-sector « Drugs Retailers » = 47
Example of comparable transactions on EMAT (same sub-sector):
| | | | | | |
| --- | --- | --- | --- | --- | --- |
| Date | Acquirer | Target | Country | Multiples | See details |
| 22/02/2022 | Airbus, Safran and Tikehau ACE Capital | AD Aubert & Duval | France | ** | 111718 |
| 30/09/2004 | NWD Group Plc | Clinic Group Ltd | United Kingdom | ** | 10235 |
Source: Epsilon Research / EMAT